Jun 5, 2014
Jamie Varner Bout Outcome!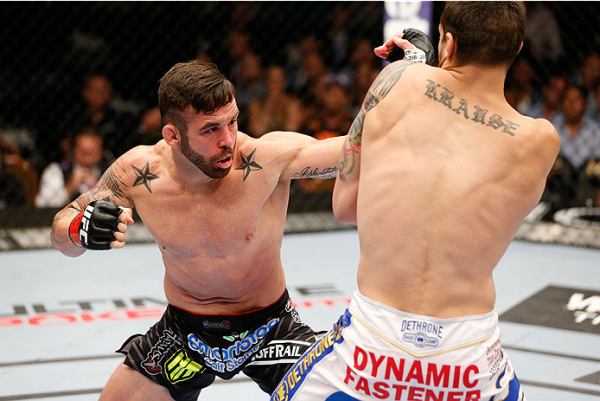 Jamie has been fighting in the UFC for many years and continued to show his fans, sponsors, friends, and family how dedicated and strong of a fighter he is. 40 seconds into his bout Jamie got a startling ankle injury and continued fighting until he no longer could bare it. Jamie had broken his ankle but still pressed on and tried his best to continue his fight. We are glad Jamie is okay and we are so proud of him for showing us his amazing perseverance, motivations, and his heart for this sport.
Great Job Jamie, we wish you a speedy recovery!