American Snowmobiler magazine has done a small writeup about TuffRail™ in their yearly trailer issue. Check the magazine out for their take on our system.
Also stay tuned to their website at www.amsnow.com for an upcoming video of Scott installing TuffRail into one of their trucks for hauling sleds and dirtbikes. This video will show just how easy it is to install the TuffRail™ "Four Corners Package" in the bed of a truck.
Below are some stills from that video shoot!
Mark Boncher, Senior Editor of AmSnow magazine, and Robert Howden, TuffRail™ Manager.
Robert Howden showing off some six foot rails across the tailgate of their truck.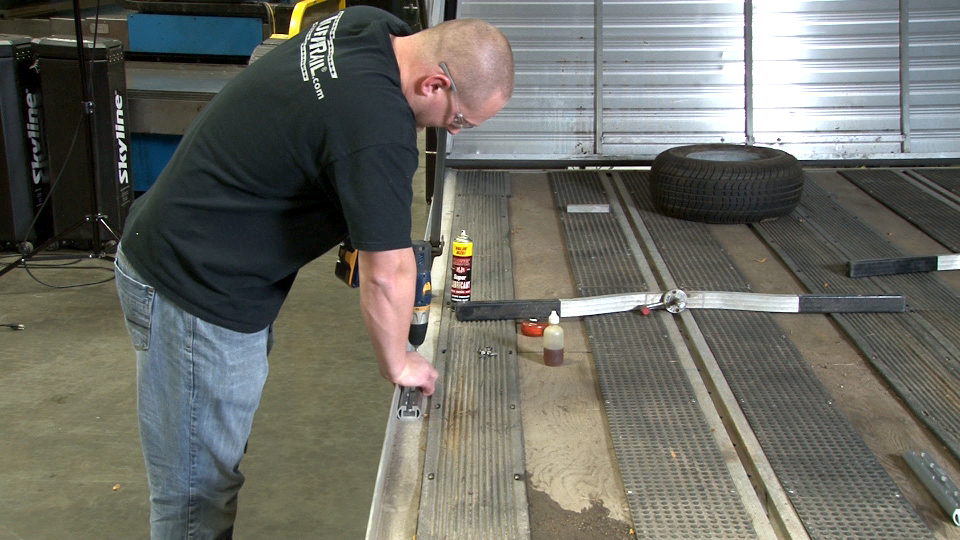 Scott at TuffRail™ installing a 1' rail in their clamshell trailer.